Salma Dam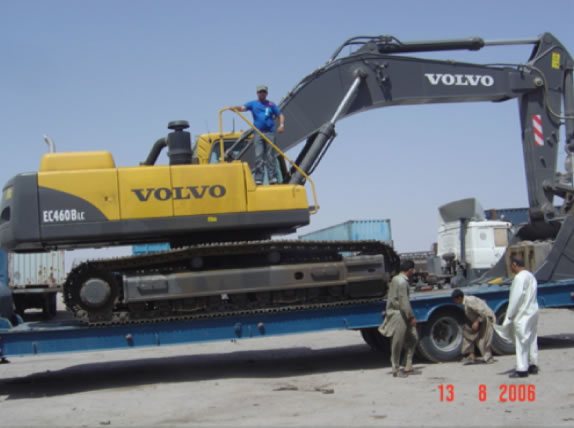 Part of 3 x 14 Mega Watt Semi Rock filled Dam Project by India government in Afghanistan.
2 units of 60 tons Volvo Excavator from Mumbai to Chest-e-Sharif.
In early 2006 ACTCO's team along flew in from Kabul to Herat and drove a 171 km's stretch of no road from Herat to Chist e Sharif for the basic route survey.
This project at that time was of No 1 priority in terms of development for Afghanistan.